Square & Compass Temporary Tattoo (Strip of 5)
Model #

361392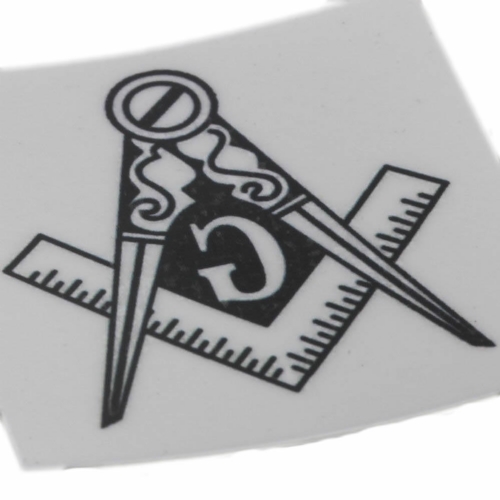 Tattoo Instructions

1) Cut out the tattoo getting as close to the edges as possible

2) Peel off glossy adhesive film that is on top of the image

3) Place the tattoo onto your skin. Make sure to apply ample amount of pressure to ensure placement of the image.

4) Next wet a towel and dab the tattoo for about 10 seconds. Make sure that then entire surface of the paper is covered with water in order for the image to transfer properly.

5) One the paper has been properly moistened, remove the backing papers slowly.