Masonic Emblems
In the Masonic Emblems category you will find a variety of types of emblems, some of which have multiple uses. Most commonly sought are car emblems which you can use either stickers or molded metal/plastic stick on emblems. Magnetic emblems are available upon request. We have a small selection of extremely high quality challenge coins but do not manufacture custom coins for individual lodges at this time. Iron-on patches can turn any hat, shirt, bag or other textile into an emblem of your order in under five minutes. Conchos are a very specific type of emblem often used in leather working but can be used for a variety of crafts related projects.
Chrome Masonic Emblems
These emblems are plated with a chrome finish to withstand the harsh outdoor elements and maintain their reflectivity year after year. These emblems are not made of metal, their base material is a high strength polymer. Once formed, they are plated with chrome. Many other companies sell almost identical looking emblems however unlike these, they use hot foil to get that silver like finish instead of the actual real chrome used by us.
Model #

357515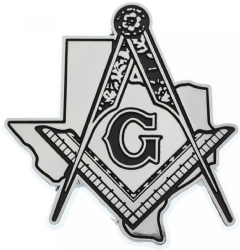 Texas Mason Chrome Emblem
$
14.95
Model #

361210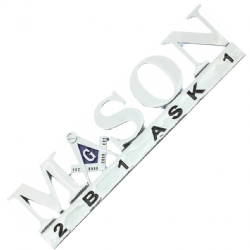 MASON 2B1 ASK1 Chrome Emblem
$
14.95
Model #

357519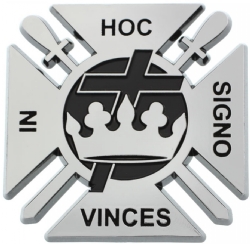 Knights Templar Chrome Emblem
$14.95
$
9.95
Model #

357520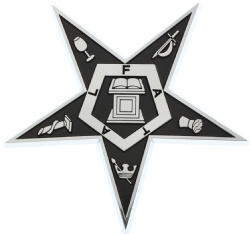 OES Chrome Emblem
$
14.95
Model #

357516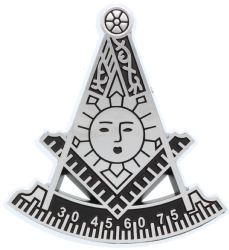 Past Masters Chrome Emblem
$
14.95
Model #

362553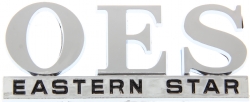 Chrome OES Car Emblem
$
14.95